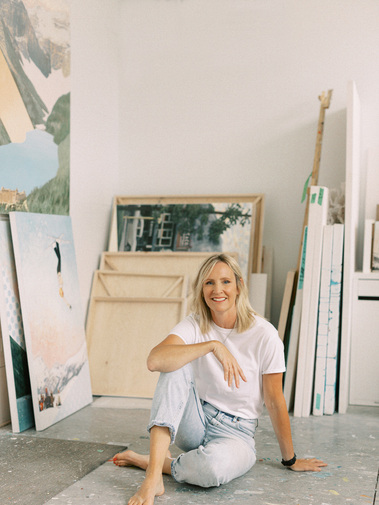 Biography
Sarah Martin is a contemporary artist, living and working near Toronto, Ontario, Canada.
She studied at Ontario College of Art and Design and Georgian College Fine Arts, where she was awarded a Studio Practice award, and finally York University, Toronto, where she received an entrance scholarship and received her Bachelor of Fine Arts with honours.
Sarah has been a practicing artist for over 20 years, showing her art both Nationally and Internationally.
Her art has been featured multiple times on HGTV shows, was chosen 2 times for the Princess Margaret Show Home, designed by Brian Gluckstein and has been highlighted in House and Home on-line and Style at Home print magazine. Her work is in many collections across North America, including The Ontario Government Archives, The County of Simcoe, Sunshine Banff Resort, The Hythe Hotel, Vail CO and Melrose Hotel, Washington D.C.
Subscribe to Our Newsletter
Sign up with your email address to receive news and updates.
Selected From the CV
Work highlighted in publications: Ottawa Citizen, House and Home Online, NUVO magazine, Style At Home magazine, Canadian Art Junkie, Dovetail Magazine and Where- Toronto.
Multi-Media Publicity: multiple episodes of HGTV "Candice Tells All", "Income Property" and "The Expandables". Work also used in the television series, "Hannibal" and "The Listener". Work chosen for an art segment, City Line, Toronto and in House and Home's shop.
Select Collections: Princess Margaret Show Homes (Oakville), Bridgepoint Health Centre (Toronto), Melrose Hotel Lobby (Washington DC), County of Simcoe, Ontario Art Archives, Hythe Hotel (Vail, C0), Sunshine Banff Resort.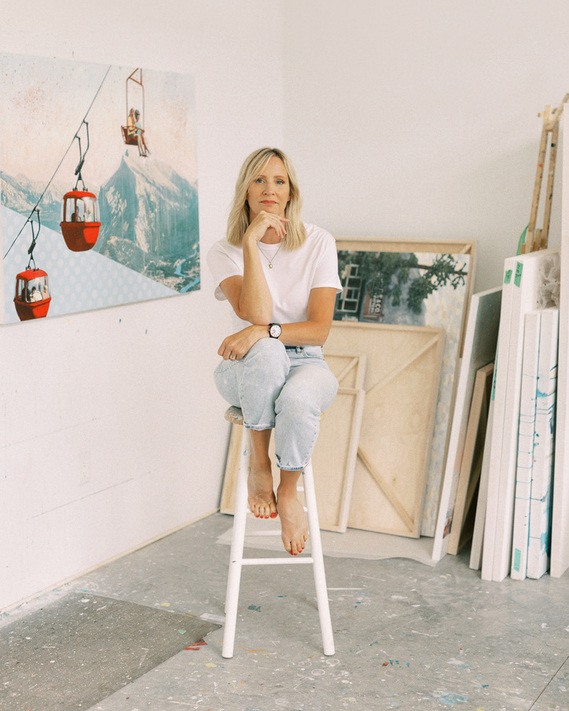 Artist Statement
Sarah's work explores the concept of memory. She is interested in the nature of memory and the way photographs can act as trigger points for a viewer's memory.

In art school, Sarah was influenced by the philosopher, Walter Benjamin, and his essay, The Work of Art in the Age of Mechanical Reproduction. In it, Benjamin challenged notions of reproduction and how photography captures a moment, yet the reproduction process strips away the moment, removing it from its original context. He argued, "reproductions are lacking one element: presence in time and space, its unique existence at the place where it happens to be". His words, written before the advent of digital photography, continue to impact Sarah's work and remain relevant in a society ever obsessed with the immediacy and multiplication of images.
Sarah first became enthralled with vintage photography from a young age while going through albums of her mother's old photos. What started as a familial exploration, turned into a deeper connection of discovering how old photographs can have the ability to emotionally move a person. It is this collective memory, or feeling of nostalgia, which stirs memories that Sarah responds to with her work.
By using vintage photography and painting she explores the way personal and collective memories can respond through a connection to landscape, portraits and seemingly familiar moments in time.
Through her application of painted layers on top, Sarah creates a new moment for the photograph, giving it a place both in past and present. Sarah looks to steal a captured moment in order to keep it memorialized in the past. Yet she jolts the viewer back to the present with the contemporary patterns and painted layers applied on top, leaving the viewer hovering somewhere in-between past and their present thoughts.
Whether it is a moment of time imagined or real, the power of memory and its fragile nature is what Sarah continues to explore and manipulate throughout her work.